Baoji JHY Titanium Industry Co., Ltd. is located in the high-tech zone of Baoji City (Titanium Valley), China. It is a professional manufacturer of titanium and other non-ferrous metals (nickel, tantalum, zirconium) fasteners integrating production, research, development, and sales. JHY company has 50 sets of production equipment and testing equipment. The main products are bolts, nuts, washers and custom products of various standards (DIN, ANSI/ASME, ISO) and specifications.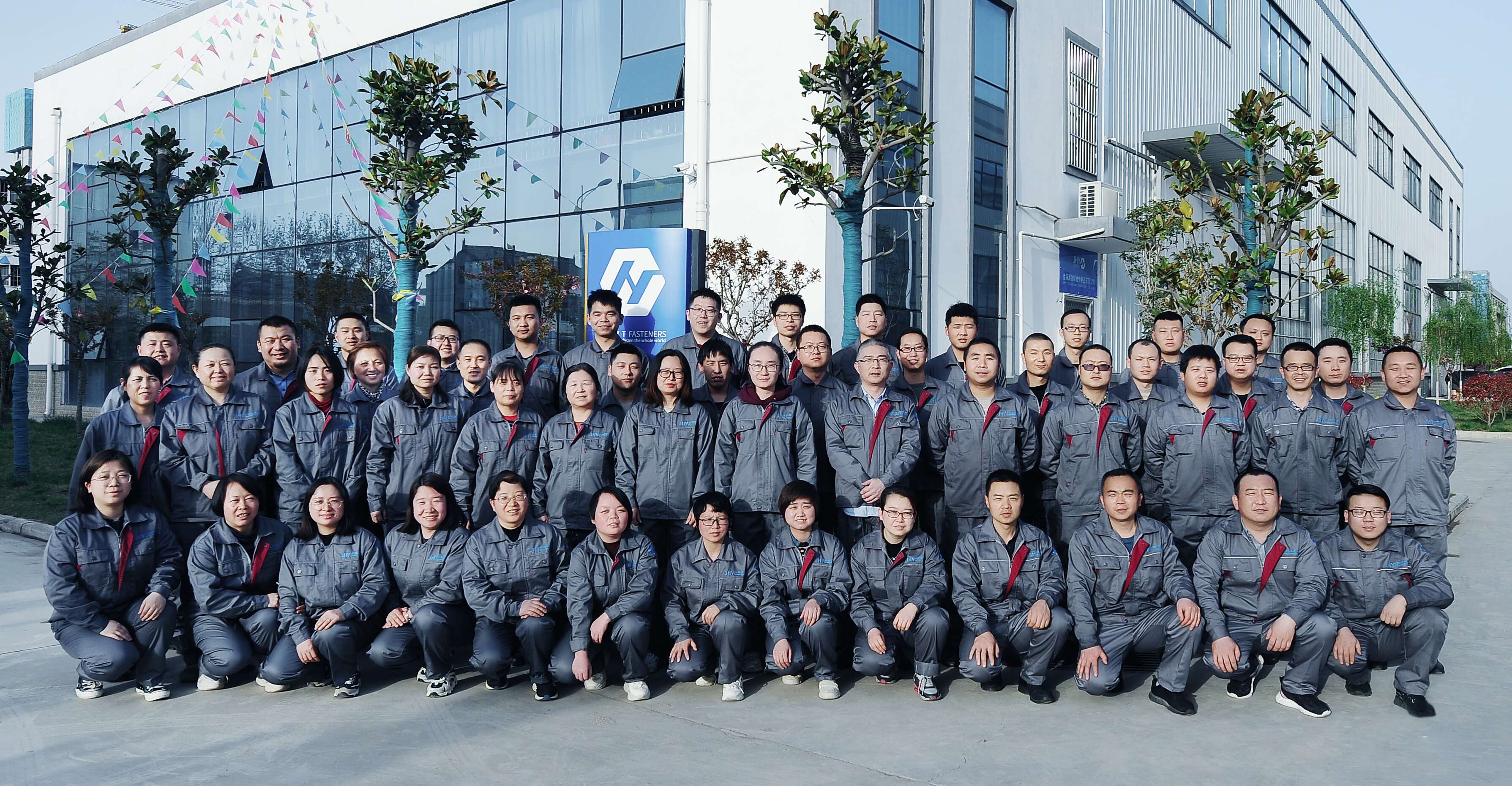 JHY company was established in September 2002, had independent import and export management rights in 2005. In 2018, it passed the UKS9001 quality system certification, High-tech Enterprise, Technological Small and Medium-sized Enterprise and the national environmental assessment acceptance. In 2019, it passed the National Intellectual Property Management system certification. We currently have 15 professional utility model patents for fastener manufacturing and 3 registered trademarks.
JHY company has 60 employees, including more than 30 technicians. Through more than 20 years of research and development, we have continuously improving our process technology. At present, we have a variety of process technologies, such as CNC machining, hot forging and cold forging to meet customer needs in different fields. We can flexibly arranges the production process according to customer needs, rationally organizes the production process, delivers products to customers on time with quality and quantity.
In order to ensure the quality of each JHY brand screw, the company has been organizing production in accordance with the quality management system standards, entrusting industry authorities to inspect and supervise raw materials and finished products, so as to achieve the full control from raw materials to finished products. At the same time, JHY company is also equipped with necessary testing measuring tools, gauges, concentric meters, hardness testers, projectors, torque wrenches and other instruments to ensure quality control during the production process.
Titanium fasteners are best know for being strong lightweight and corrosion resistant. So they are widely used in petrochemical equipment, electronic appliances, electroplating anodes, UAV, automobiles, motorcycles, bicycles, ships, marine engineering, desalination, outdoor and sporting goods and other fields. What we are really proud of is that the titanium alloy fasteners on China's Jiaolong submersible were made by us. Our products are exported to USA, UK, Germany, France, Japan, Norway, Netherlands and other countries. We have successfully reached long-term supply agreements with many well-know companies.
Every JHY staff will work hard to provide customers with satisfactory products and perfect service!